Conti Guitar Worldwide Owner Comments
Please enjoy this sampling of photos and commentaries from owners of Conti Guitars around the world. 
Note: Items dated before October 2016 refer to the 1st generation Conti Guitar.
Now Accepting Deposits
As indicated by our owner commentaries, the Conti Guitar has become an in demand favorite for numerous worldwide owners. Since the inception of the Covid pandemic and related problems, our inventory is depleted within days of our receipt. If you've had your eye on an Entrada, to ensure your order fulfillment, please consider placing a deposit. Your deposit will place your your name in the order received queue. You will receive notification, before any public announcement of new inventory is made to the general public. More Information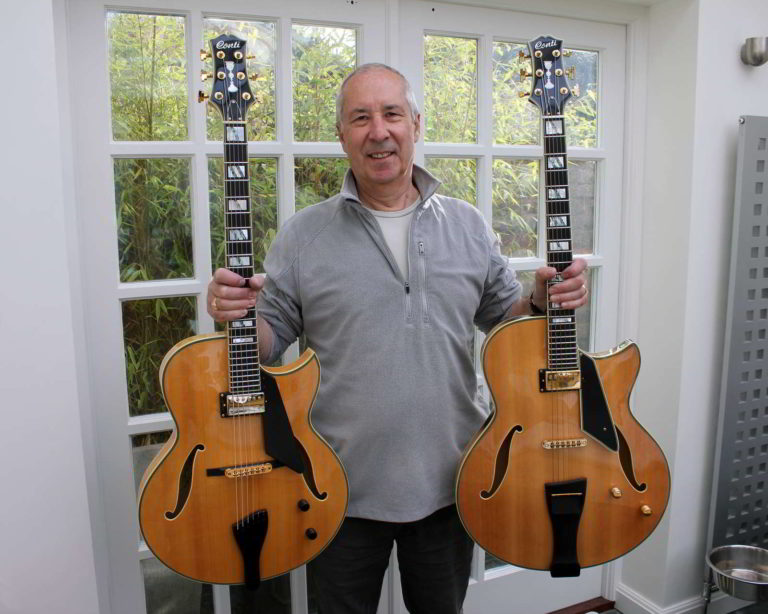 Even though I own a Conti Equity archtop, I couldn't resist the temptation to buy a honey blond Heirloom. Recognising an anxious customer, Mike 'held my hand' through the purchase and import process and FedEx did an excellent delivery job. As for the guitar, what can I say that hasn't already been said by other ecstatic customers? It is visually stunning, the build quality is impeccable, the playing 'feel' is excellent (size and balance of the guitar, neck dimensions, profile and fretboard radius – how did you guys get it so 'right'?) the set-up is spot on, even after a journey of several thousand miles, and the sound is crystal clear everywhere on the fretboard. The name Heirloom is apt because that is what it will become. It is a truly lovely guitar and, at this price, even after paying to import it, it's a bargain. My sincere thanks to everyone.
Read More »