Conti Guitar Worldwide Owner Comments
Please enjoy this sampling of photos and commentaries from owners of Conti Guitars around the world. 
Note: Items dated before October 2016 refer to the 1st generation Conti Guitar.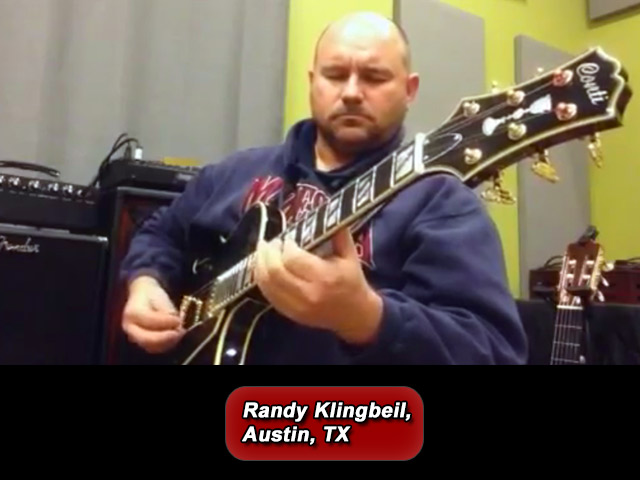 My first impression of the Conti Guitar was that it was thoughtfully designed, very different from any other guitar out there. The combination of the full 17″ lower bout combined with the thin body makes it very comfortable for my right arm to rest on the guitar and the resulting neck position makes for ideal left hand low stress positioning. The construction materials and components are top notch as well. I love the position of the input jack, it's right where you expect it be, the first try. Super nice gig bag as well. Great job on a terrific instrument that I expect will get a lot of playing time.
Read More »